Western Washington Wildlife Removal, Trapping, and Repair Services
We remove Raccoons, Rats, Opossum, Skunk, Squirrel, Otter, Bats, Mice, Birds, Mountain Beaver, Beavers, carcasses and more! Any critter issue you can think of besides moles we cover it! We provide damage repairs including crawl space and attic, insulation, ducts, vapor barriers, screens, vents, crawl doors, & waste removal and other repairs. You will not find a more dedicated and competent team in the wildlife control industry. We have decades of local western Washington wildlife control sucess and experience, we know the area and its unique wildlife challenges intimately. Call us today to schedule your multipoint home inspection and we will help identify current and potential animal entry points and asses the damages left behind by your unwanted tenants. We are the best in the business and hold all necessary licenses, permits, insurances required to perform all your repair and animal removal needs. We deploy a wide array of tactics and control measures that extend well beyond simple trapping and removal and are dedicated to providing our clients with long term solutions and ongoing customer support post services. Finding a solution to your problem and client Satisfaction is our top two priority's. Take your home back now! - Evictor Pest & Wildlife Control
Select the town nearest you to learn more about our Washington State Wildlife Control and Animal Removal Service
---
Washington State Pest Control Services
Finally, a company exists in western Washington that truly specializes in complete, affordable, and effective pest control solutions for all of your pest bug needs, not just the easy or quick ones. Evictor pest and Wildlife solutions can contain, control, and eliminate ANY pest issue you may encounter at your home or business. From cockroaches to sugar ants, we have you covered! Wood boring beetles in your timbers, no problem! Stubborn termites and carpenter ants? Say goodbye! With our comprehensive and affordable treatment options to fit any budget we can get your structures pest free. So many of our clients are used to hearing NO we don't do that, or sorry we can't climb on your roof, or nope we don't do repairs. Not with Evictor Pest and Wildlife solutions, we say yes, we can! and then back it up with a higher quality service than anyone else could possibly provide at affordable rates to fit your budget while deploying wide array or skills, expertise, and experience to tackle almost any repair, decontamination, or pest and wildlife elimination need. We also cater to your desires when it comes to how you would like your home treated and whether green or mean solutions are implemented to find the perfect balance between effectiveness and environmental or health concerns. Simply put... WE CARE! and not just about our profit margins but about YOU our valued and loyal client base in this shared paradise we call Washington state.
When Nature Calls... We Answer!
Don't forget to ask about our low cost monthly, bi-monthly, and quarterly Pest Control plans!
We are proud to serve the following community's - Select a Location in the navigation bar at the top of the page:

Aberdeen, Auburn, Black Diamond, Bonney Lake, Buckley, Bucoda, Burien, Centralia, Chehalis, Cosmopolis, DuPont, Eatonville, Edgewood, Elbe, Elma, Enumclaw, Federal Way, Fife, Fircrest, Fort Lewis, Fox Island, Gig Harbor, Graham, Grand Mound, Grayland, Hawks Prairie, Hoquiam, Kelso, Kent, Lacey, Lakewood, McChord AFB, McCleary, Manchester, Maple Valley, Midland, Milton, Montesano, Napavine, Nisqually Indian Community, North Yelm, Ocean City, Ocean Shores, Olympia, Orting, Pacific, Parkland, Pe Ell, Port Orchard, Puyallup, Rainier, Rochester, Roy, Shelton, Spanaway, Steilacoom, Sumner, Tacoma, Tanglewilde-Thompson Place, Tenino, Tumwater, University Place, Vashon, Westport, Wilkenson, Yelm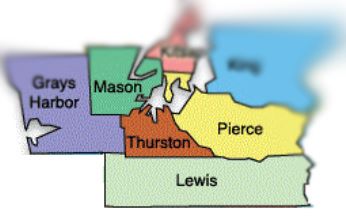 We service all of Thurston, Pierce, and Lewis counties as well as parts of kitsap, mason, grays harbor, and south king county on a case-by-case basis
---
WE ARE CRAWLSPACE CLEANING AND REPAIR PROS! We offer low prices and high quality work! Click the logo below to find out more about our insulation company...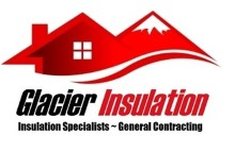 Our top 5 Animal Control Calls in Washington State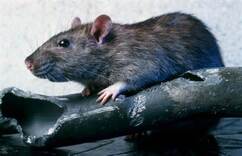 Rat Control.

Rat control and removal for Pierce, Thurston, King, Lewis, Kitsap, and grays Harbor counties and how to get rid of rats is the most common calls we get aside from Raccoon infestations. Unlike some animals Rats and other rodents stay active year-round in our homes, crawlspaces and Attics. We perform a wide array of wildlife removal and Rat Control measures to ensure rats are eliminated swiftly. We perform Rat Exclusion work; Rat feces clean up and decontaminations and many other services. We are also highly trained to remove and replace subfloor and attic insulation when the rats have nested in the home long enough to justify removal and replacement for health and safety purposes inside the home. We are Rat Control experts and get rid of rat's mice and other rodents fast! When it comes to removing Rats from the crawlspace and keeping them out, in the state of Washington Evictor Pest and Wildlife is the hands down the best in the business. We have many years of experience finding and eliminating rat and other rodent entry exit points in Washington state that other pest control companies overlook or refuse to find and fix. Rats and other rodents can never be controlled if they are continually allowed to enter and exit the crawlspace, attic, and walls of the home. Rats most commonly enter in the home via crawlspace access doors, vent screens, soffit screens, connecting roofline gaps, roof vents, and crawlspace screens. The rat is an incredibly flexible animal that can squeeze into very small openings that sometime even amaze us seasoned rat control professionals. We have Inspection scopes that can help find and identify Rat entry points that would be impossible to spot with the naked eye. Don't be fooled into a lengthy pest control contract to rid yourself of those pesky rats' mice and other critters. Poison is not the solution in getting rid of rats or eliminating rat and other animal problems permanently. Pest companies want you to sign a maintenance plan only to maintain coming to your house year after year collecting more money. That is not necessary. We often can solve your entire rat problem permanently in less than three affordable visits. First our rat control experts will find and identify all rat and other rodent entry points. then our pest rat experts will derive a plan of action and seal or repair all rat and other animal entry exit points. Then rat traps either live traps or quick kill snap traps " your choice" will be set in the perfect location selected by your rat control and removal expert to get rid of rats once and for all. Then a follow up appointment will be scheduled to check the traps and safely remove the rats from the home. Last but not least our trained Washington rat control repair and exclusion experts will perform all necessary rat feces and urine clean up needs including sanitizations to get your home back to a safe and healthy condition reducing the rat attracting odors coming from the home. Rat control is offered in Olympia, Chehalis, Aberdeen, Shelton, Bremerton, Gig Harbor, Tacoma, Seattle, Kent, Auburn, Bonney Lake, Puyallup, Orting, Spanaway, University place, Yelm, Rainer, Tenino, Roy, Lacey Tumwater, Dupont, Steilacoom, federal way, Burien, Port Orchard, Rochester and everywhere in between!

---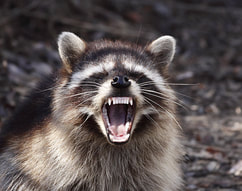 Raccoon Control.

We Provide Raccoon Control Throughout most of King county, Pierce County, Thurston County, Lewis county, Kitsap county and grays harbor county and get rid of raccoons fast. Our raccoon control and Raccoon removal professionals are fully licensed to trap, remove, and transport your problem animals. We are highly trained experts in the removal and control of raccoons. Our licensed Raccoon trappers are the best in the business when it comes to getting rid of raccoons and repairing the damage they cause and all other aspects of wildlife removal. We live trap and remove problem raccoons and other animals in a safe fast and humane way. Live trapping raccoons is often the most effective solution to get rid of raccoons, but many other solutions are also available upon request. Our raccoon removal technicians are state licensed Nuisance Wildlife Control Operators that have gone thru rigorous amounts of training before ever handling an animal. We are also licensed general contractors in Washington state and can repair most damages cause by the raccoons eliminating the need to call multiple companies and people to your home or business. Raccoon problems are on the rise in Olympia Washington, Tacoma Washington, Seattle Washington and the Kitsap Peninsula. We also get numerous calls from Puyallup, Bonney Lake, Sumner, Port Orchard, Gig Harbor, and Graham. Our raccoon exclusion work always come with a guarantee to keep raccoons and other critter out. Raccoons most often enter crawl spaces and attics by gaps left in the construction process or by tearing out vent screens and climbing under window well pop outs making it difficult for homeowners to get rid of raccoons on their own. Our raccoon removal technicians have the tools and knowledge to repair even the hardest to reach raccoon entry points. Are prices being some of the most affordable in the industry for our fast safe humane and affordable raccoon trapping and raccoon repellant options. Often the raccoons cause considerable damage to the crawlspace when living and breeding under the home. The raccoons may have damaged duct lines, insulation, wiring, screens, vapor barriers, and crawlspace access doors. We offer affordable solutions for getting your home back in shape and back to a healthy environment for you and you loved ones. When raccoons enter the chimney it requires special skill, ability, and equipment to safely remove the raccoon from the chimney. Our raccoon removal and raccoon control professionals have all they need to remove the problem nuisance raccoon out of even tightest places and get rid of it for good. Step one is to contact us and set up an appointment to have one of our qualified raccoon removal specialists and nuisance wildlife control operators inspect the home checking both the attic and crawlspace for raccoon entry points. Our raccoon trapper will then position live traps over a precise location to most effectively trap the raccoon using the best baits in the industry that are proven effective in years of field trials. When ever possible our wildlife removal technicians will place a trap directly over the entry exit point then enter the attic or crawlspace with the appropriate safety gear and flush the raccoon into the trap providing same day results and happy customers. Once the raccoons are removed from the attic or crawl space we will perform any repair and clean up that you desire such as feces removal and sanitizations to make your crawlspace and attic as good or better than before the nuisance raccoons took up residence in your home. Raccoon control and wildlife removal is provided in Chehalis, Olympia, Tacoma, Gig Harbor, Bremerton, Seattle, Puyallup WA, Bonney lake, and all cites in between Call Today and schedule your multipoint home inspection with one of our raccoon trappers today!
---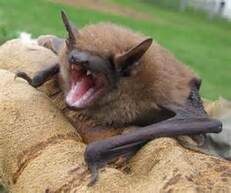 ​Bat Removal.

When it comes to finding the smallest most discreet bat entry points our bat removal experts are the best in western Washington. Bats can enter thru holes the size of a pea making identifying entry points difficult for homeowners. our bat removal specialists are licensed to get rid of bats and remove bats humanely from your home and repair any damages caused by the bats during their stay in your attic and outbuildings. Exclusion work is the key to success in achieving a bat free home. Like with most animal invasions our bat technicians provide lasting control measures to insure the bats cannot re-enter the home once they have been evicted. With our extensive multipoint bat inspection you can rest assured all points of entry have been found and a solution will be provided to seal the house up from those pesky yet necessary bats. Bats are often found near bodies of water thru out Washington State. Bats usually enter our structures thru gaps and cracks in the exterior of the home or building and will take up residence in the space causing a buildup of bat guano creating a need to get rid of bats. Our bat removal and control experts are trained to safely remove any existing piles of guano and sanitize the space. Whether only a spot cleaning is needed or full insulation removal and replacement, our licensed bat control experts will provide for you a variety of affordable solutions. Removing bats from a structure is typically done in three easy steps. First we will inspect and identify they entry exit points then we will seal up all but a few potential gaps and cracks leaving the main entry areas open and install one way bat doors over the remaining entry exit points. Then we will schedule a follow up visit to verify the bats are gone, remove the bat doors, and seal the holes behind them. And last but not least our bat control technicians will clean, disinfect, and repair the home where guano and damage is present. We provide bat control solutions and wildlife removal for Tacoma, Olympia, Lacey, Tumwater, Dupont, Lakewood, Puyallup, Bonney Lake, Lake Tapps, Sumner, Orting, Graham, Seattle, Federal Way, Spanaway, Gig Harbor, Yelm, Rainier, Bucoda, Rochester and many more locations in the north and south Puget Sound as well as Grays Harbor and Lewis Counties. Call today to get rid of bats fast.
---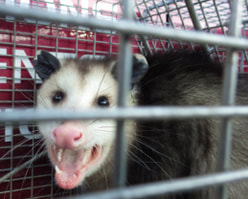 Opossum removal.

Opossum or possum removal in Washington State is another common problem. Whether Seattle WA or Tacoma WA our Olympia based Nuisance Wildlife Control Company and wildlife removal experts Handle all species and are highly trained in wild Opossum removal. Live trapping and removal are the best way to deal with and get rid of a problem opossum. Opossums " possum " frequently enter crawlspaces, attics, under sheds, and other locations thru gaps, cracks, missing screens and access doors. Opossums are feared by many, but truth be told they are generally docile creatures unless your careless around them. Opossums are a marsupial and a very unique animal species for our area. Unlike raccoons and rats that leave their young in the nest when born. Opossums carry their young in a pouch much like a kangaroo. Our opossum removal experts can remove the unwanted opossum and get rid of opossums fast, repair and seal all entry points and damage, and clean up the messes the opossums left behind. After the opossum removal we can spray deodorizing and disinfecting sprays in the attic, Crawlspace and any other effected areas on your property. When Evictor Pest and Wildlife Opossum removal and opossum control Experts and or wildlife removal technicians seal up you home. You can sleep with confidence that the opossum won't be able to get back inside your home and cause more damage. Opossums are often a secondary issue. Often Opossums will be attracted into the area they occupy by following the scent of rats and other rodents. Opossum control, removal, cleanup, and getting rid of opossum problems is a breeze with Evictor Pest and Wildlife. Our wildlife removal professionals can remove any opossum from any structure in our territory and keep them gone. Call today to schedule an inspection and get rid of those unwanted opossums today! weather its Olympia, Lacey, Tumwater, Yelm, Rainier, Tacoma, Lakewood, Dupont, University Place, Bonney Lake, Orting, Sumner, Graham, Sumner, Eatonville, Spanaway, Fircrest, Seattle, Gig Harbor, Puyallup, or Vashon Island we go where other companies won't take the time too. Customer service is very important to our opossum trappers and opossum damage repair experts don't mind driving a few extra miles to help out a customer in need. We can save you money by having someone living on the property check the traps for us and call our wildlife control technicians to remove the opossum as quickly as possible to minimize the impact on the opossum. for wildlife removal Call today!

---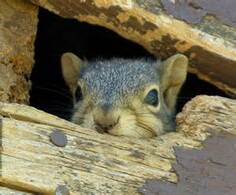 Squirrel Removal.

Squirrel Control is one of the top 5 calls we get from our clients in Western Washington. We have a few different varieties of Squirrel in Western Washington. The two most prevalent are Gray Squirrels and Douglas Squirrels. Our Squirrel Control and Squirrel removal pros know all the rules and regulations pertaining to Squirrel removal and can positively identify what type of Squirrel is occupying your home to develop a plan to get rid of squirrels from your residence. It is important to be able to identify what species you're handling before attempting any Squirrel removal. Some species of animals are protected in Washington state and our Douglas squirrels are one of them. The best way to control a squirrel issue or get rid of them is to live trap and remove the Squirrel from the property completely. Depending on the species we may be able to relocate the animals and release them unharmed. Our squirrel removal technicians in WA take care in handling all animals. When a Squirrel is trapped, we will pick up the animal as soon as possible to minimize the stress on the Squirrel. Squirrel often take advantage of gaps or cracks in the home to achieve entry into our wall voids and attic spaces building Squirrel nests in structure with our insulation and other debris. Before getting rid of squirrels or repairing any Squirrel damage and sealing holes. Our Squirrel control and Squirrel damage repair experts need to be sure all the target animals have been safely removed from the property before its sealed. If the squirrels are left to remain in the area, they often just chew their way back in causing more damage. especially if the squirrels have young in the attic space. Our Nuisance Wildlife Control Operators have all the skills, abilities, and licenses needed to find and identify squirrel entry exit points, repair and seal all squirrel damages, and clean up any feces, urine, or messes left behind after the squirrels are removed from the attic or wall and get rid of squirrels permanently. Soffit screens and connecting roofline gaps are few of the many ways squirrels often enter our homes. We offer squirrel removal in Tacoma WA, Olympia WA, Lacey WA, Lakewood WA, Seattle WA, Puyallup WA, Bonney Lake WA, Sumner, Auburn, Federal Way, Chehalis WA, Vashon Island, Anderson Island, Graham, Eatonville, Yelm, Rainier, Tenino, Harstein island, and many other Western Washington locations. We are the best choice in wildlife control for your squirrel removal needs. Animal Evictors wildlife removal Squirrel Trappers are some of the bests in the industry at getting rid of squirrels. Squirrel Trapping and Other Animal trapping is what we do. We take pride in removing squirrels in a fast safe and affordable way for our customers and one of few companies that offer full-service squirrel control. Call today! ​
---

Now offering Trap Rental Services call our office for details